NEWS FLASH!!! Maggie completes her AKC CHAMPION TITLE in Riverside, CA October 28, 2006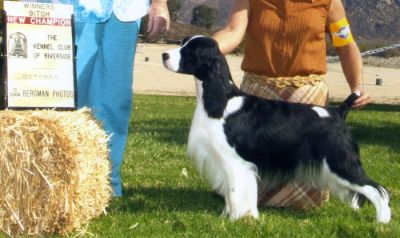 - She won THREE majors (2 four point majors and 1 three point major) during her short 2 month stint out with Handler Lynda O'Connor.... THANKS LYNDA!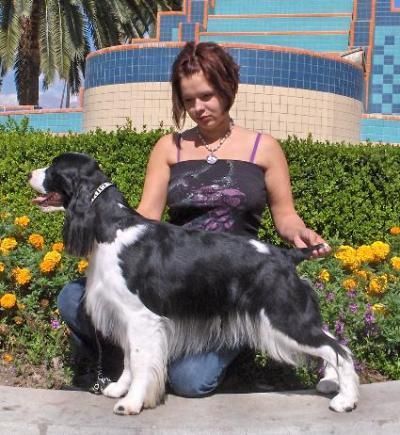 Maggie and Heather at the National, Oct 20, 2006.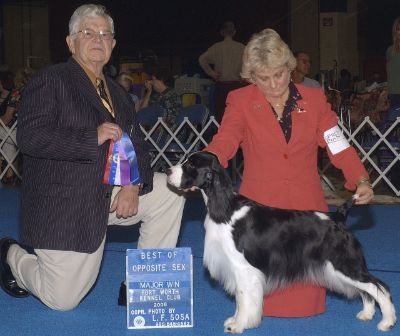 A MAJOR WIN!!!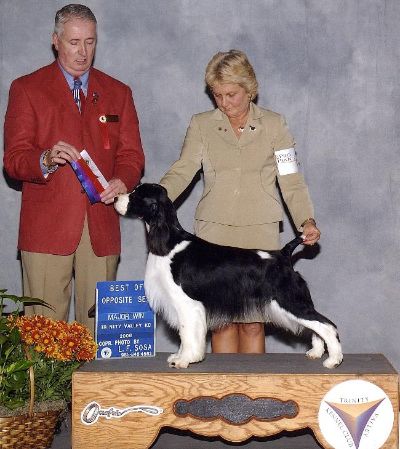 ANOTHER MAJOR WIN!!!!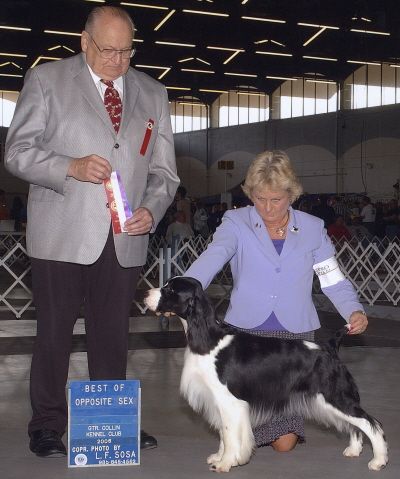 Maggie's FIRST point!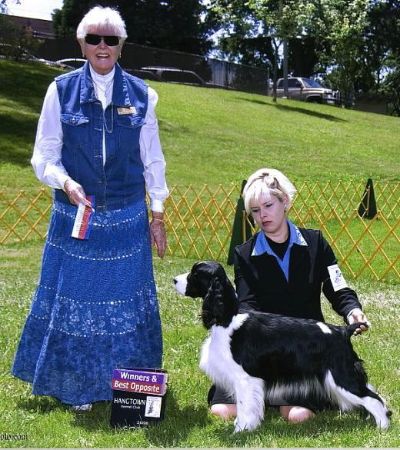 May 2006, Maggie and Heather in Placerville CA. Maggie won Winners Bitch and Best Opposite. Maggie will be hitting the show trail with handler Lynda O'Connor this August... (Photo by Cook Photography)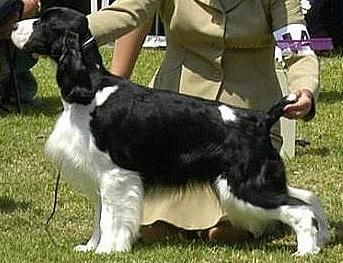 Here's our little cutie, Maggie. She is a sweet black/white bitch puppy that we got from Lynda O'Connor. Here they both are in the ring at the Springer Specialty in Huntington Beach in April, 2006. Maggie was born in October of 2004. We are expecting great things from "Maggie Mae"!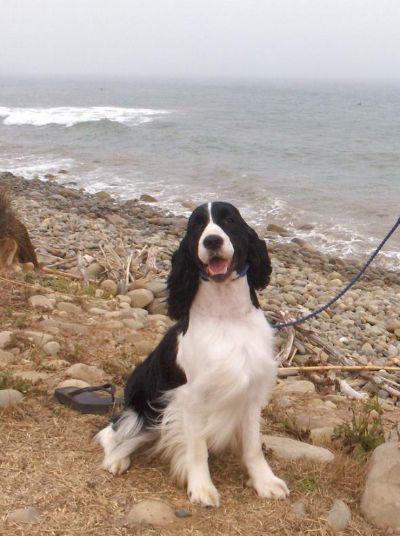 Taken after 3 days at a dog show, Maggie on the beach for the first time, Ventura CA July 9th, 2006. Maggie won 3 ribbons that weekend! Friday she won a 3rd, Saturday she won a 2nd, and Sunday SHE WON A FIRST!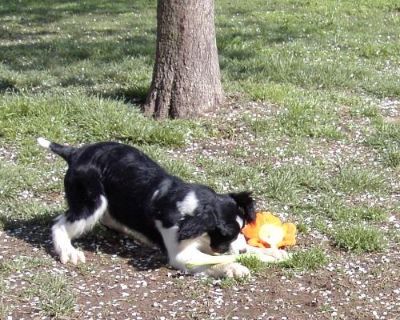 Maggie playing in our yard when she first came to us.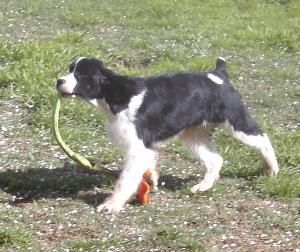 "Hey! I'm a SPRINGER!!!"

Here is little Maggie May, with Lynda O'Connor at her very first English Springer Spaniel Specialty, in Lodi, CA June, 2005.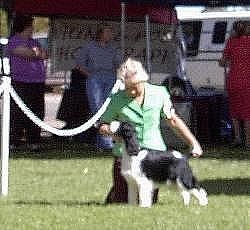 I want to take this opportunity to remind everyone that I AM NOT a photographer!!! Maggie and Lynda in Lodi. Maggie got 2nd place.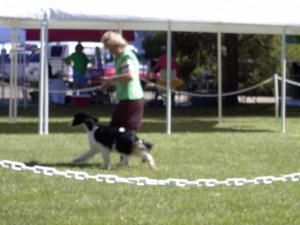 Here's Maggie gaiting. It took her ...4 shows, but she has finally figured out that she needs to keep her feet on the ground, not try to fly around the ring!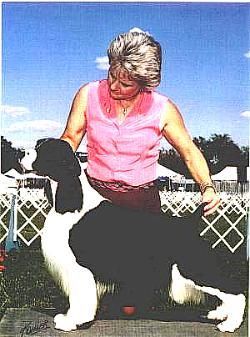 This is Maggie's mom, who is also called Maggie! She is a finished AKC champion. (CH Jester's Secrets And Lies).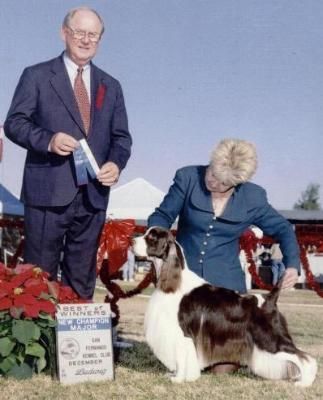 Here's a picture of OUR Maggie's dad, Banjo. (CH Genuwin Carousel Bluegrass)

ALL CONTENT, COPY, AND PICTURES ON THIS SITE IS COPYRIGHTED AND MAY NOT BE USED FOR ANY REASON WITHOUT EXPRESS WRITTEN PERMISSION. (c) 2004,2005,2006,2007,2008 PROMISE KENNELS