Angel is back on the show circuit - winning her first "major" at the UKC show in Hanford, CA the end of September, 2007. 2 more major wins and she'll be a multi- Champion too!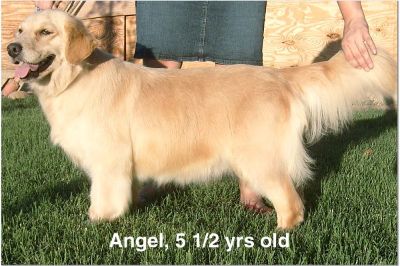 Sept 1, 2007 - UPDATED photos of our Angel!

Thought I should add some new photos of Angel...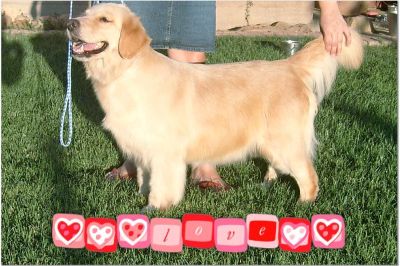 She's such a sweet girl, and well put together.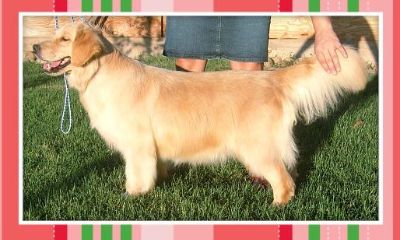 Always happy -- and LOVES to bark "HELLO" to anyone visiting!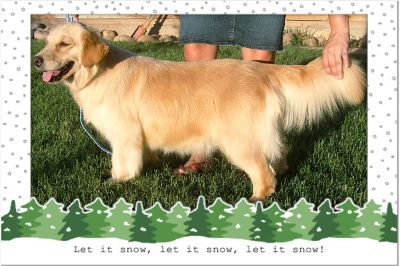 It's 107 degrees on Sept 1, 2007... TRUST ME, we were ALL wishing it would SNOW!!!!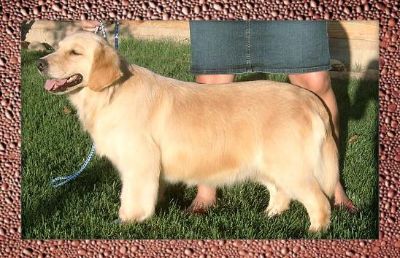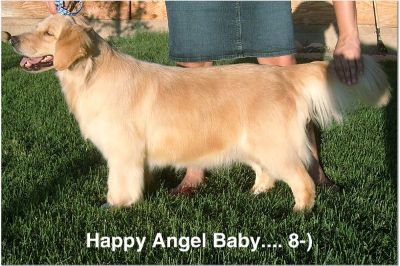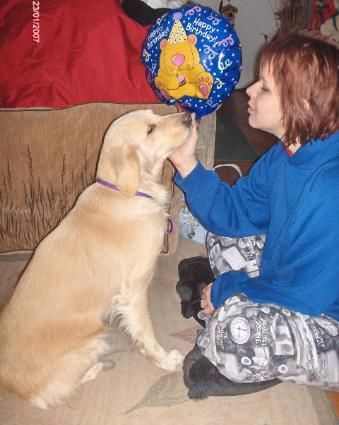 HAPPY BIRTHDAY ANGEL! Jan 23, 2007. Angel is 5 years old! (Angel had puppies in the FAll 2006, and "blew coat". She usually has WAY MORE HAIR!).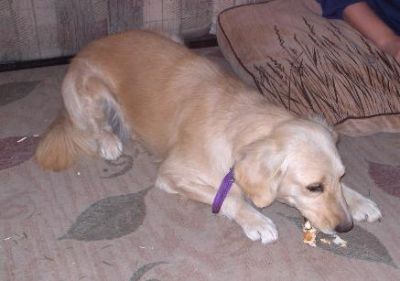 Eating her Birthday Burger from McDonalds.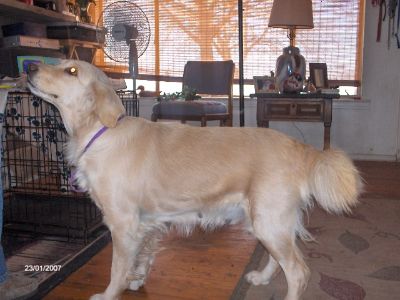 That was good, can I have some MORE?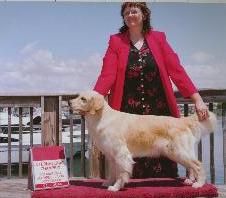 Our Golden Angel! Angel is a beautiful young female, she has a wonderful, healthy, double coat, excellent front and rear angulation with a wonderful stride and topline. Correct dark pigmentation on nose/muzzle and around, soft, expressive eyes. One of the judges remarked that Angel was the most feminine golden bitch she has ever seen!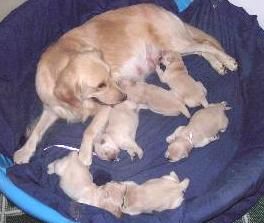 Pete sired 2 beautiful litters with Angel in Summer 2004, and Fall 2005. If you think you would like to be considered for a puppy from a future litter, please click on PUPPY QUESTIONNAIRE and let us know a little about you. (Puppies in this picture are Pete & Angel pups, 9 days old).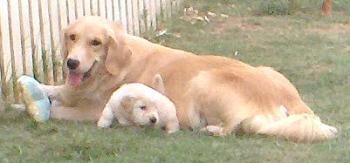 Angel and one of her puppies playing outside for the first time at 4 weeks old.

ALL CONTENT, COPY, AND PICTURES ON THIS SITE IS COPYRIGHTED AND MAY NOT BE USED FOR ANY REASON WITHOUT EXPRESS WRITTEN PERMISSION. (c) 2004,2005,2006,2007,2008 PROMISE KENNELS