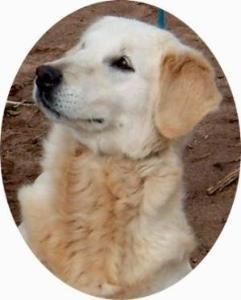 Soda is a light gold female who joined us here at Promise Kennels 4 years ago. She has Swedish Champion lines. More of an "English Type" golden.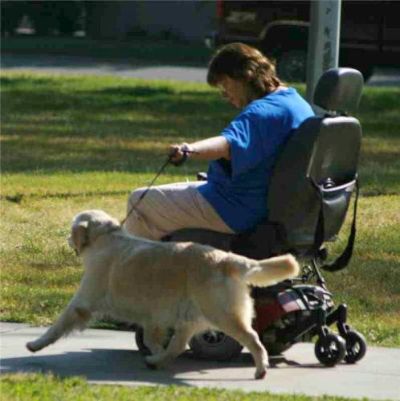 Soda at her first ever dog show, April 12-13, 2008. Soda's son Jake won BEST IN SHOW that weekend! Although she will take a maternity leave for her last litter of puppies, watch for Soda to finish her Champion title this year!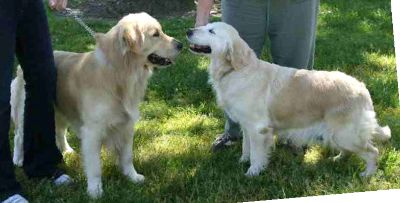 A Mother and Son reunion, Modesto CA at the UKC show. Jake (L) won Best In Show on Saturday. Click on the photo to visit Jake's page.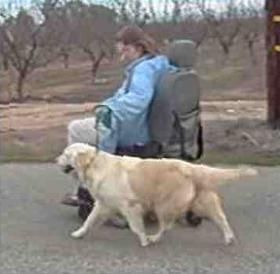 She is a happy girl and settles down quickly when given a job - even if that job is to run beside Judy's wheelchair.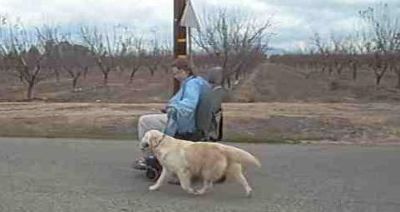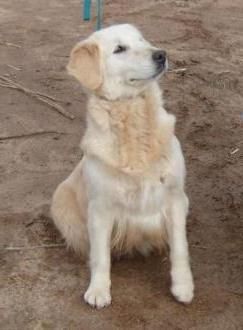 Always ready to help out, or give a smile.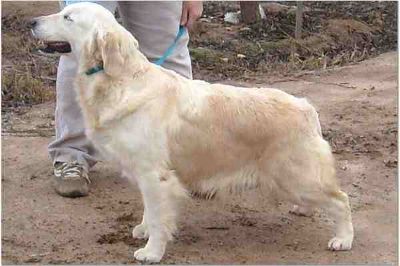 Dec. 8, 2007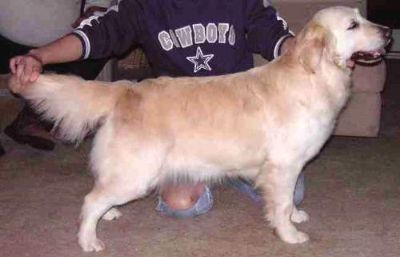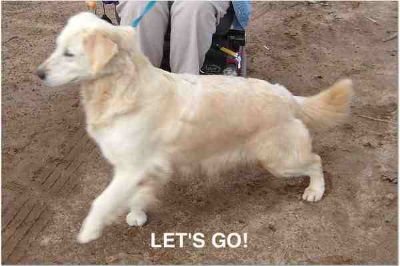 Still ready to GO!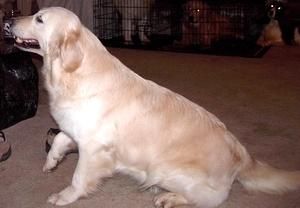 ALL CONTENT, COPY, AND PICTURES ON THIS SITE IS COPYRIGHTED AND MAY NOT BE USED FOR ANY REASON WITHOUT EXPRESS WRITTEN PERMISSION. (c) 2004,2005,2006,2007,2008 PROMISE KENNELS