Introducing REMMY: Promise's Just What The MDRX. If you're ANYTHING like ME, S*L*E*E*P is "just what the doctor ordered" And, since I've been working in the Sleep Medicine Field (no, not as a SUBJECT, although that might not be a bad idea!) for over 18 years, having a puppy named REMMY seems like a no-brainer. Actually, Remmy is a spitting image of his Dad, Pete.... who was ORIGINALLY named Remmy! Pete's name was changed when he went through training.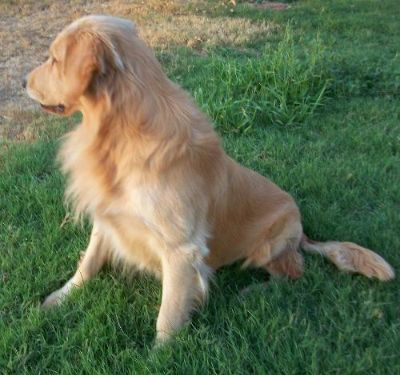 Remmy is now living the good life in the Lone Star State... A Pampered Pet.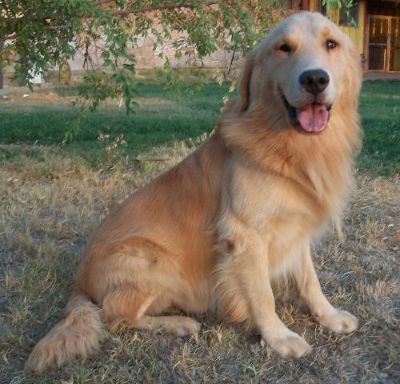 HAPPY BOY!


BIG BRAG! 6/2-3/07 REMMY finishes his UKC CHAMPION title in Claremont, CA winning over older dogs and gathering 2 GROUP 3s in the process. He also won Reserve Champion in the Champion class over older dogs - he's only 10 months old!

A SMILING Remmy, showing off his BEST OF BREED and his GROUP 1st. He also won a GROUP 2nd this weekend at Hanford, CA. September 29-30, 2007.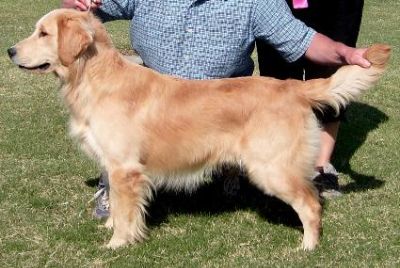 Remmy, still happy with those great wins - he also has 2 of his 5 wins for his Grand Champion title!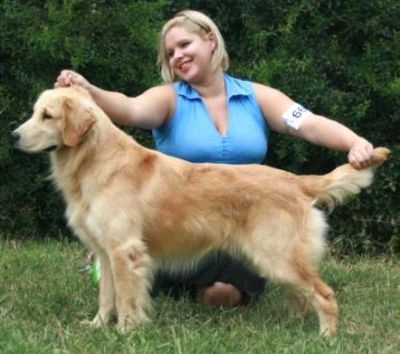 Remmy, in Antioch, CA after completing his Int'l/Nat'l JA CH title. 14 months old.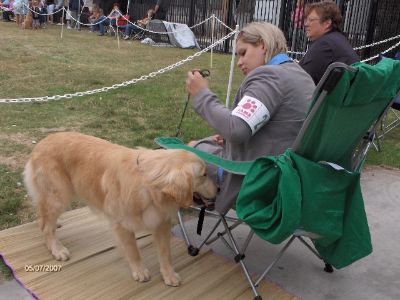 Remmy and Heather ringside, at the Ventura, CA shows July 07.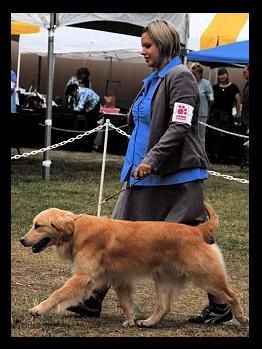 Remmy gaiting in the ring at Ventura. Remmy is 11 months old here.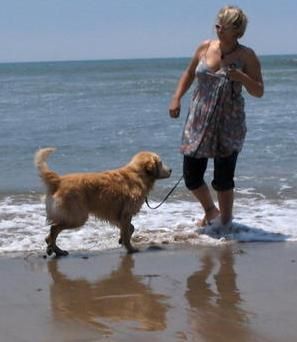 Remmy and Heather at the beach in Ventura after the 3 day show... FUN IN THE SUN!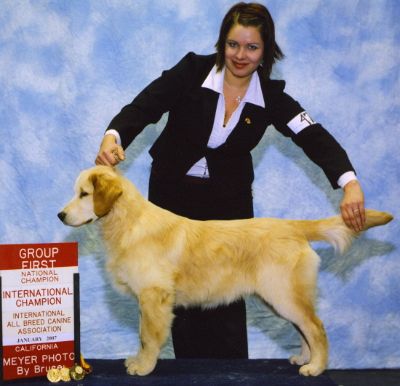 Well, the color is a little off, but here's Remmy's Champion photo after he received his International and National Champion titles--- with his GROUP 1 medals. Int'l show, Santa Rosa, CA January, 2007, at the tender age of 6 months! Heather is his handler.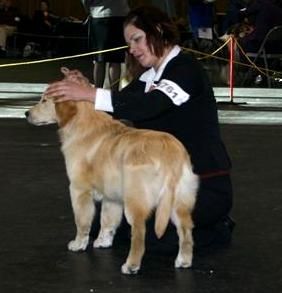 Remmy at almost 6 months... in the ring with Heather at his first show weekend... the Internatonal Dog Show in Santa Rosa, Jan 13-14, 2007. He won Best Of Breed, Bred-by puppy all 4 shows, and won 4 Group FIRSTS. Watch for more show photos of our young puppy as he grows into a mature golden.

Heather and Remmy in the ring... Marika is in the background with Haley (the light golden, standing so pretty).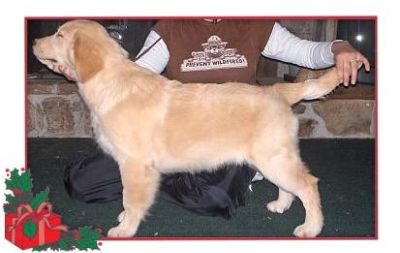 Remmy, at 5 months old. Learning to stack like a show dog. MERRY CHRISTMAS!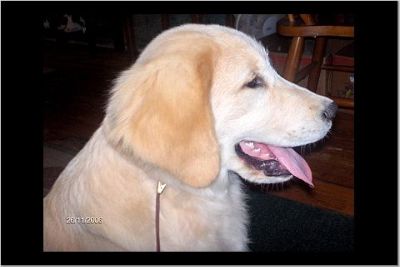 Remmy is 5 months old in this photo, and is growing into a beautiful Golden. His dad is Pete (CACH-B UCI Int'l/Nat'l Ch Stylish Dreams Of Promise CGC, tDI) and his Mom is Rider.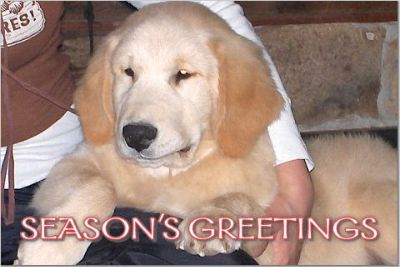 Look for Remmy in a show ring near you early in 2006. He's still a rolly-polly puppy, but he's still a real "looker"!

ALL CONTENT, COPY, AND PICTURES ON THIS SITE IS COPYRIGHTED AND MAY NOT BE USED FOR ANY REASON WITHOUT EXPRESS WRITTEN PERMISSION. (c) 2004,2005,2006,2007,2008 PROMISE KENNELS